Death can be a difficult subject and most of us feel uncomfortable talking about it. Death, however, does not differentiate, being an inevitable outcome for all of us. Personal meanings of death can vary, though. Through the ages, for most of us, the best way to deal with it was with denial. Maybe this is the reason that most of us don't think it's appropriate for children to know about loss or death. But many children may encounter some form of loss, even in their early lives.
One study that I would like to mention is Death Understanding and Fear of Death in Young Children, which provided some empirical support for the widely held belief that discussing death and dying in biological terms is the best way to alleviate the fear of death in young children.
Death is a very difficult subject matter that many families find hard to talk about it with their children because the pain is so deep. If you have not yet begun to discuss this topic, it can be done by introducing children's books that deal with this it in a gentle manner. Once the child is done reading, you can encourage him/her to come up with questions.
According to University of Rochester Medical center, A Child's Concept of Death is different is various stages of his childhood. For an infant and toddler, death is not a real concept, with very little meaning. A pre-schooler may see death as temporary or reversible, as depicted in cartoons. School-aged children have a more realistic understanding of death, asking a lot of questions about the process. Adolescents realize that death is permanent, universal, and inevitable. This is a very generalized outline and individual differences can vary greatly, based on previous experiences maturity and family support of anxiety.
Choosing a book that explains death and loss to a child can be a challenging task for parents but by beginning this conversation, we may discover what information, misconceptions, fears, or confusion they may have. It is usually easier to talk about death when we are less emotionally involved. Here are some of the books that can help in beginning this difficult conversation: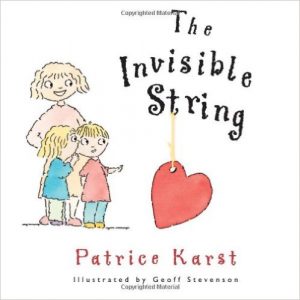 By: Patrice Karst
The Invisible String by Patrice Karst is a heartwarming story that reassures children that even though they can't always be with a loved one, they're always in each other's hearts. Whenever a child thinks about a family member, THE INVISIBLE STRING gives a tug. This book is an excellent way to begin the conversation about death. The gentle story illustrates that we are still connected by love even after someone passes. –Parents Magazine
By: Janis Silverman
Activities for Helping Kids Cope When a Special Person Dies. This is an art therapy and activity book for children coping with death. Sensitive exercises address all the questions children may have during this emotional and troubling crisis. Children are encouraged to express in pictures what they are often incapable of expressing in words.
When Dinosaurs Die: A Guide to Understanding Death
By : Laurie Krasny Brown & Marc Brown
Unlike many books on death for little ones, this one doesn't tell a story. Instead, it addresses children's fears and curiosity head-on, and in a largely secular fashion, by answering some very basic questions: "Why does someone die?" "What does dead mean?" "What comes after death?"
Lifetimes: The Beautiful Way to Explain Death to Children
By: Bryan Mellonie
Lifetimes is a moving book for children of all ages, even parents too. It lets us explain life and death in a sensitive, caring, beautiful way. Lifetimes tells us about beginnings. And about endings. And about living in between. With large, wonderful illustrations, it tells about plants. About animals. About people. It tells that dying is as much a part of living as being born. It helps us to remember. It helps us to understand.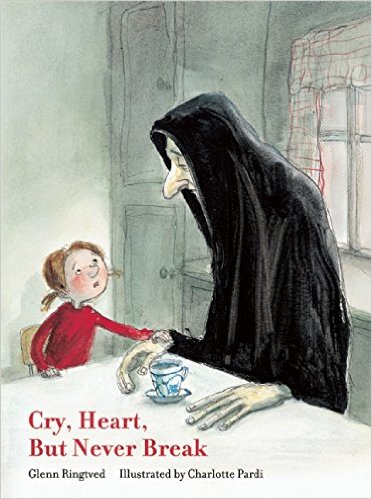 By: Glenn Ringtved
Aware their grandmother is gravely ill, four siblings make a pact to keep death from taking her away. But Death does arrive all the same, as it must. He comes gently, naturally. And he comes with enough time to share a story with the children that helps them to realize the value of loss to life and the importance of being able to say goodbye.
By: Hans Wilhelm
Shannon O'Hara, a beautiful and vibrant 12-year-old girl is diagnosed with an inoperable brain tumor. Her parents ran a blog to keep the near and dear ones updated about the condition of Shannon, and this book is a result of that. It takes us through last year of Shannon's life and the emotions of the parents.
By: Pascal Girard
Burdened with grief, confusion, and anger, Pascal Girard explores the childhood passing of his five-year-old brother. Girard delves into the emotional repercussions of this life-changing trauma, from his memories as a nine-year-old struggling to understand up until the present day, twenty-five years after the shattering loss. At the heart of Nicolas lies the question shared by most undergoing bereavement: Why?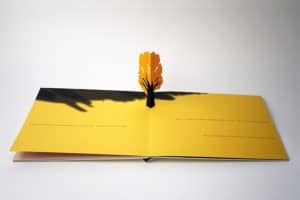 Little Tree (In French)
By: Katsumi Komagata
Like a loved one, a tree can be born, grow and disappear. A book animated with great poetry
These books are not just for kids, as adults can benefit from reading them too. Death is an ultimate reality and it should not be frowned upon.
"Dying Is an art, like everything else. I do it exceptionally well."~ Lady Lazarus; Sylvia Plath
The fear of death is worse than death. ~ Robert Burton